Article: Sean Reavis | Photos: Lauren Varner
Everyone arrived to the Wake Shredder Throwdown, in Lathrop California, this mid-June, could easily feel the energy of the event. It built up quickly, as each vehicle emerged thru the dirt entrance gate and down into the former quarry/ now - watery oasis in the middle of Northern California. You'd be so surprised where this bit of paradise is located. Lathrop is situated in a dry ravine like zone between Utah and the San Francisco Bay Area hills, and beyond the exhausted drivers on the 5, this place really is a no man's land for even the tired motorist. The event turned the quiet watering hole into a churning sea of excitement. You only have to ask those who happened to arrive just before day one. They found merely a handful of RVs and minimal people setting up. Already distinguishable were the different areas of the event, including tents and trailers and extracurricular activity areas like the water slide and winch lanes. There wasn't a shortage of inflatable animals and lounge space either.
The day before the 3-day event was considered "free ride day". It was a simple link up of everyone itching for practice and different boats testing out various ballast styles. Seemed like the perfect time for everybody to say hello to each other; probably since the last event. Every hour the event began to grow with more familiar faces and even more familiar laughter. A dozen RVs poured into the park and made a temporary home out of this private quarry lake, found on Mossdale Rd. in between Lathrop (South of Stockton) and Tracy (East of San Jose), California. For the the next few days this would be a village and a reunited community of wake lovers. Night one already set the tone, and after all the high fives, hellos and hugs, old friends gathered around the bonfire and waited for the next fleet of arrivals. By late night, everyone separated off into different groups; those who would either go to bed and get a good night's rest, or those that would stay up and watch the stars twinkle. Usually everyone's bedtime was dictated by their riding time the following day, and completely determined by their desire to not let a minute of living slip by.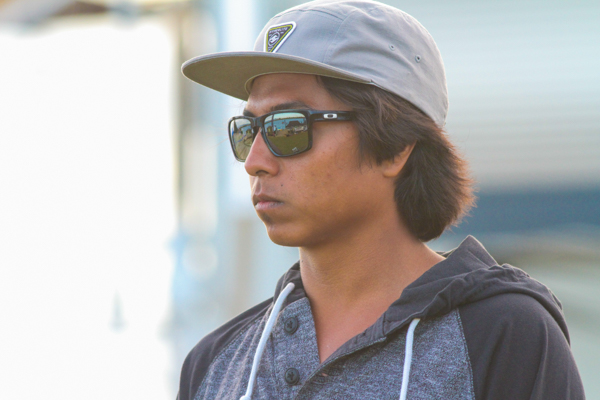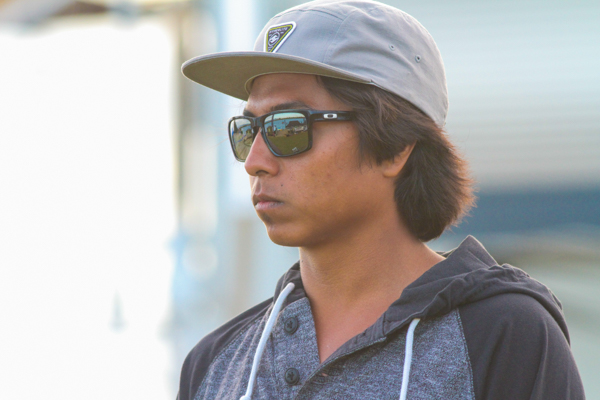 The next day (Friday – Day 1 of Competition) began bright and early, with the riding schedule hauling out the Beginners, and continuing on for a day one completely full all the way to the Pros division. Everyone's goal was to gather as many qualifying points as possible to compete in the finals for Sunday. Literally smiles all day long! Oh...and just when you needed it most, food arrived (Thank you for ordering Pizza and Sandwiches – whoever that was!)
Surely, it seemed on the surface like everybody was there to compete, but honestly it felt more like everybody was just happy hanging out with each other and reminiscing. In one sentence - Everyone got along splendidly. Drones were flying all over as the riders were carving the water all day from sunrise to after sunset. Even lasers and lights filled the wakes while the shredders looked for night sessions. There was always something to do, especially when you weren't riding or weren't observing. There was an enormous human waterslide with a winch on an anchored boat, and a whole other separate beach-born winch, set up to hall the most skilled riders into the very rollers from the competition boat, as it passed near the winch area. Almost like Sean Cummings had planned it that way! Way to go Dolla Dolla!
After the competition hours finished, die-hard stoke seekers went out to get more surf and skim time. Why wouldn't anyone take advantage of this private water oasis; with its very clear water with an aqua hue? In the morning (if you stayed up that long) you could have observed the fishing techniques of the River Otters as they scarfed down breakfast near the reeds. The reeds were a nice touch for more than aesthetics; because it was actually the reeds that absorbed most of the energy from the surf boats. This little bit of greatness meant that all riders had a clean run absent of other boat rollers; without their own reverb. These conditions reset everything each day, allowing us all to wake up to a glassy buttery surface in the morning.
Day 2, Saturday, was thankfully much like Day 1. Everyone rode from sunrise to sunset, per the riding schedule. However, since it was the last night before everybody left, many stayed up to enjoy night surfing, doing elaborate night productions, enjoying each others company around the bonfire and behind the boats, even an impromptu bachelor party with pictures never to be seen again later grew into an impromptu beach wedding (probably a wake surf first – at least the costumes were original). There is no joking when we say this: "This could literally become the Burning Man of Wake Surfing,"... The Shredding Man, if you will. To describe it, one could say it is where the vibe is "take care of each other and you won't need anything."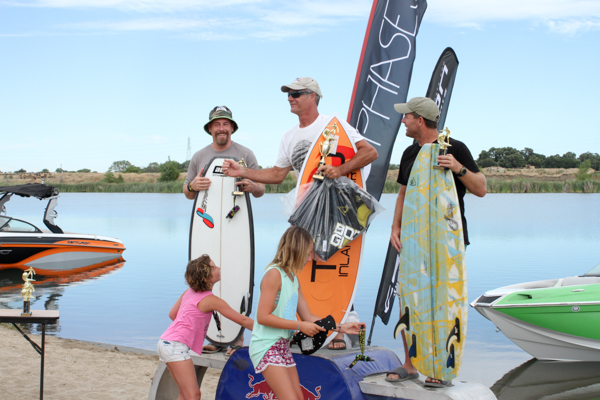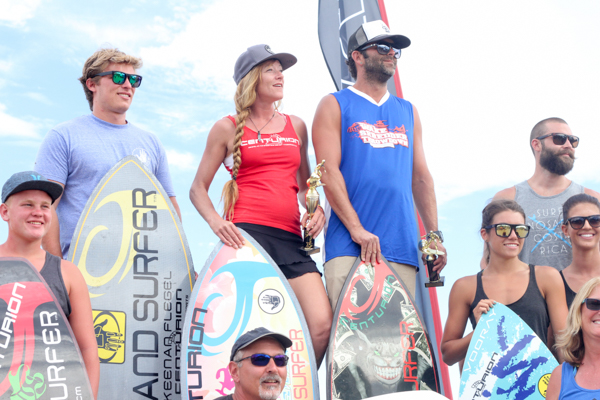 In short the weekend went on without any negative incident, without even one person getting a ticket. The most exciting thing that happened was a car load of people that had wrecked on the highway (unrelated to our event) all walked away from their crash, while we stayed in our mini ecosystem of wake shredders; all completely content with this part of the world and the pocket of comfort we found ourselves within.
Sunday was Finals Day, and as could be expected, the movement of all the qualifiers giving it their best took center stage. At the very end it was a delight to see everyone sharing the podiums with smiles. All seemed to have had a great event weekend. We all left with our minds spinning from great memories of many days spent at the Wake Shredder Throwdown. We are pretty confident that most would like to already know the dates for next year, so that we can all mark out those dates on our calendars.