2014 has been a great year so far for pro wakeboarder Melissa Marquardt who has recently teamed up with Team Centurion and has a new boat to progress her tricks behind. "You can't beat that feeling you get while wakeboarding, with a good boat, a bigger wake and a greater transition," says Melissa. Melissa tells us that her number one goal has always been free-riding and pushing the sport in the direction of videos and she has finished yet another. Be sure and check out Al Sur filmed in Mexico with Danny Harf and Randoll Harris.
Beyond the pro spotlight and worldwide travels you might find her doing some paddleboarding on Canyon Lake with her dog Clifford. She loves being on the water period and it was only a matter of time until she got on a SUP board. "It's a great training tool that helps strengthen my arms," she says. "SUP yoga is a great cross training tool for strength and flexibility that helps with my wakeboarding. I feel great," she says. "Eating healthy, being in shape, doing yoga and cross training feels good."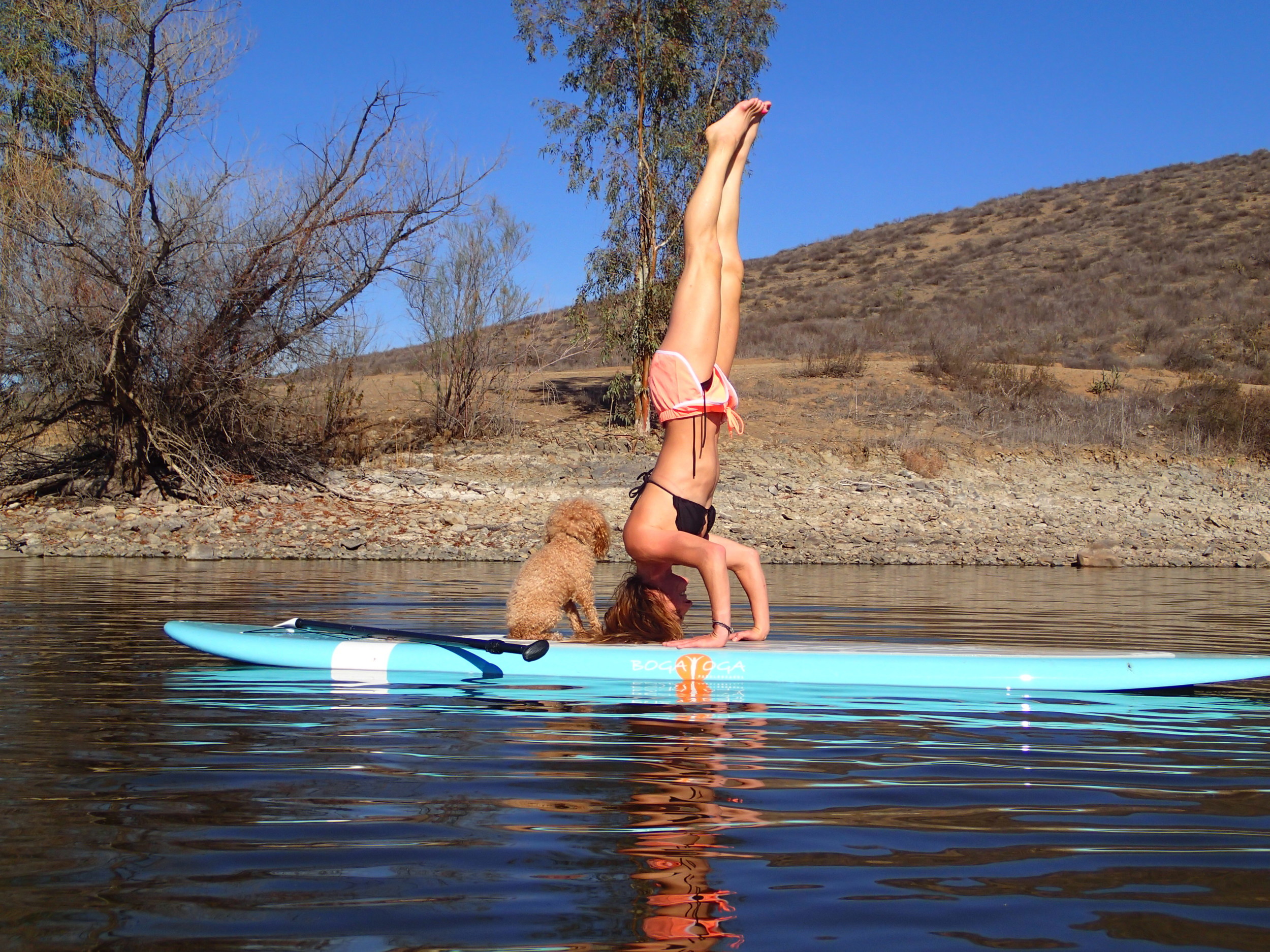 For the rest of 2014 Melissa wants to continue to work as hard as she can, to be apart of the sports and lifestyles that she loves and see where the ride takes her. A lot of people ask her about the future and what she will be doing. For Melissa, the future is right here and now. Enjoying the moment on the water with her friends on her new Centurion, or hanging out on Canyon Lake, cross training and SUP Yoga with Jeramie from Boga.
Be sure and check out Al Sur with Danny Harf and Randoll Harriss in Mexico and @Al_Sur on instagram for more info. Special thanks to Jereamie at Boga Boards for some great pictures on location at Canyon Lake.