Record rainfall has Texas lakes up higher than they've been in almost a decade. Landscapes are looking lush and beautiful as ever. As water levels take over streets and flood parks, it is a great opportunity to look at our cities in a brand new way. Bike trails turn into rivers and underpasses become new fishing spots. Whether you're a boarder, prefer a canoe or favor a kayak, the possibilities for adventure await. DFW Surf and it's members have had a blast exploring all over our local lakes and rivers.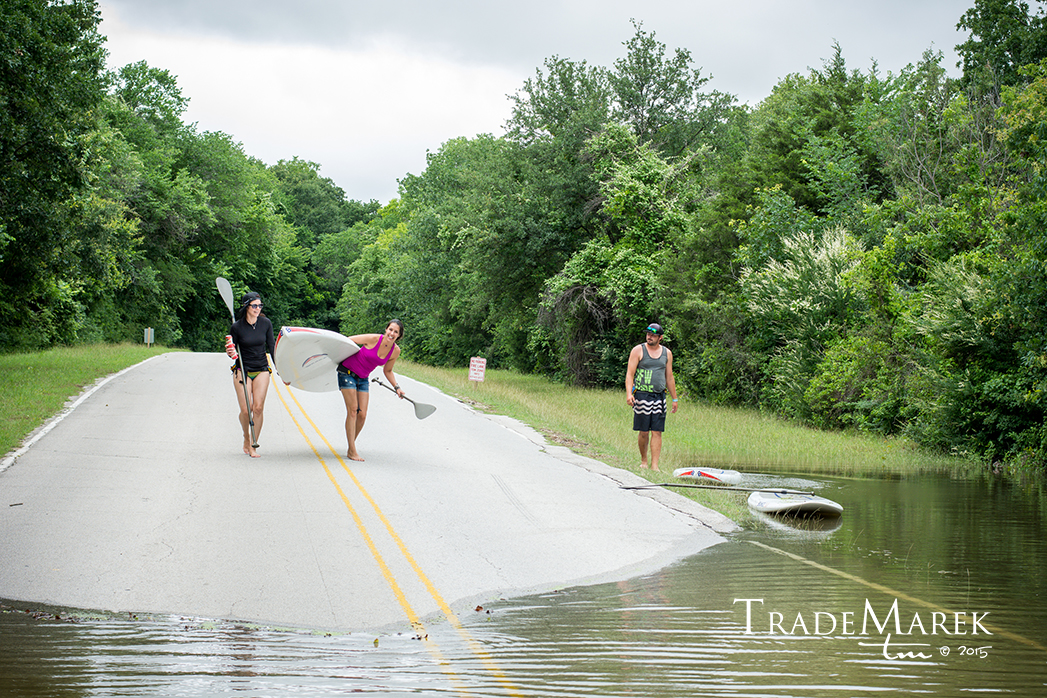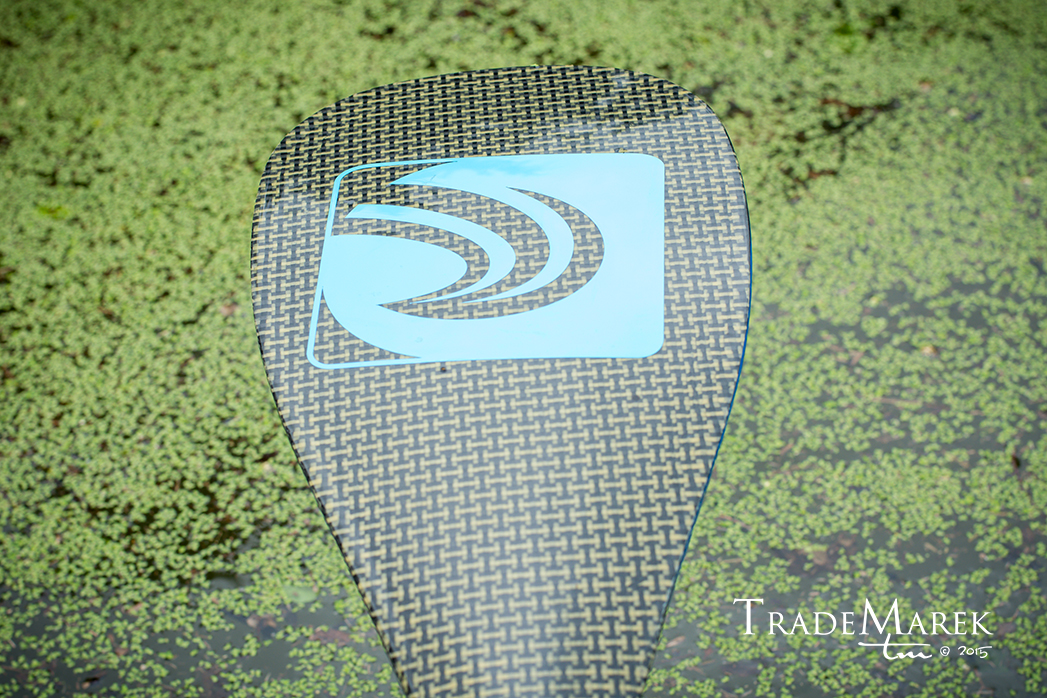 DFW Surf members headed down to Grapevine Lake in Grapevine, Texas to spend the day exploring around Scott's Landing Marina and Oak Grove Park. Seeing the beauty in the flood, we were all amazed at the new ways we could navigate around. Lake roads were completely covered, so we dropped right in.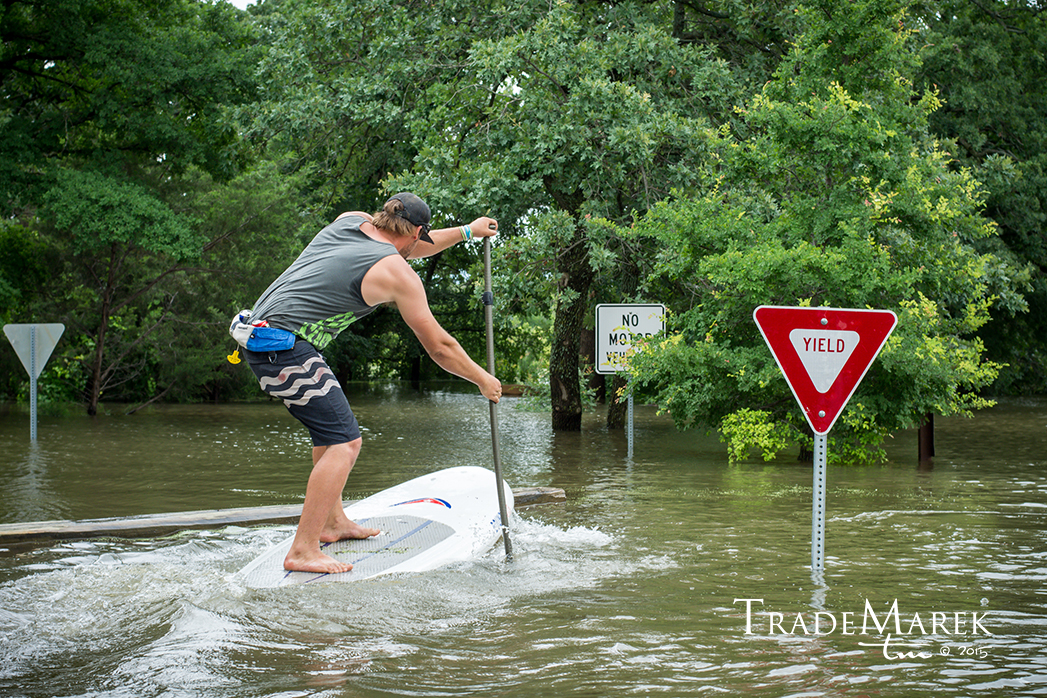 The bike trails in Oak Grove Park turned into smooth glassy water trails. It was so peaceful to glide through these beautiful pathways. The trails really open up for a smooth and easy ride. Now that the sunshine seems to be staying out longer, we should all take the opportunities to explore our worlds in these new and beautiful ways. Summer time is the right time for fun and adventure.